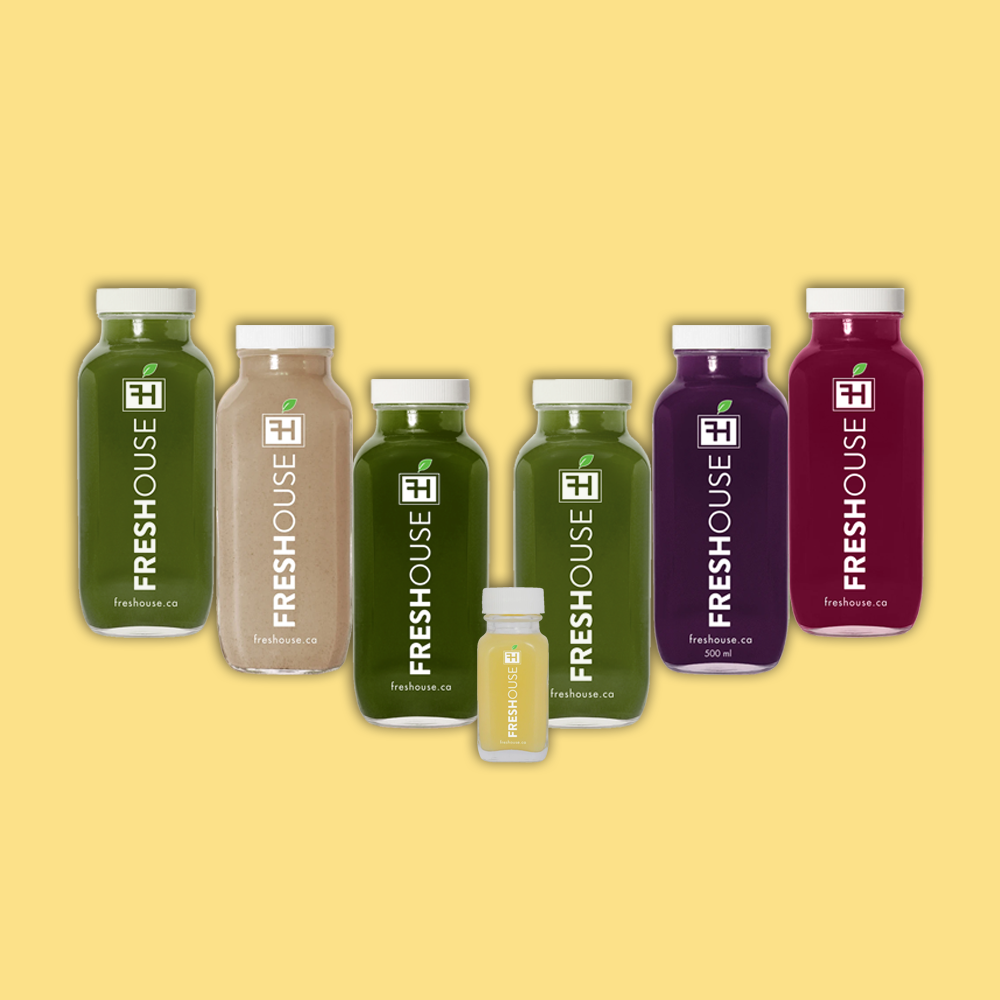 FRESHER START 𝘮𝘦𝘥𝘪𝘶𝘮 ᴘᴇʀ ᴅᴀʏ
this cleanse is for those that feel comfortable with the beginner cleanse, or for those who have cleansed before. this is for someone looking to take their juice-cleansing to the next level for serious results! the body will enter a deeper level of cellular repair, while simultaneously fuelling your body with high doses of nutrients. enjoy our selection of juices, which will not only help to promote detoxification, but speed your metabolism and give you a hard reset. your palette is ready to handle more green juice and less natural sugars. this version packs a nutrient rich punch and provides total cleansing from the inside out.


> i am VIGOROUS: apple - beet - pear - lemon - ginger. 
> i am FRESH: spinach - kale - apple - celery - lime - ginger.
> i am BOLD: spinach - celery - cucumber - ginger - lemon.
>i am PLUSH: cashew - alkaline water - maple syrup - coconut oil - dates - himilayan salt - cocoa
> i am SWEET: apple - beet - carrot - lemon.
>i am HEALTHY: spinach - pear - lemon - mint - turmeric

> GINGER or TURMERIC shot.
*$69.99 per day.